edHEALTH President and CEO featured in Global Captive Podcast
Sep 6, 2022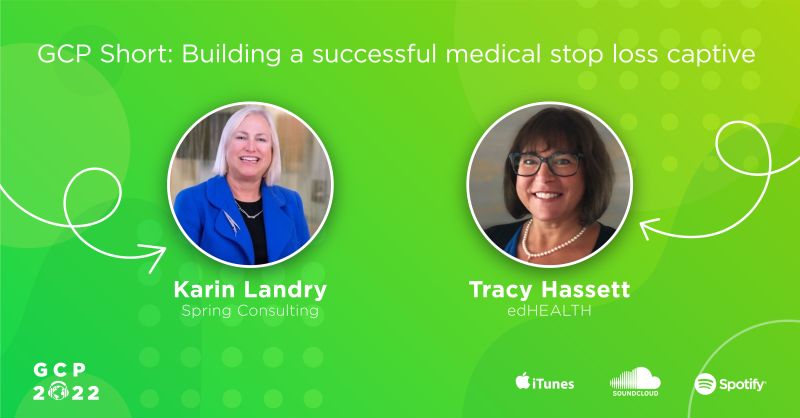 GCP image for interview about edHEALTH
Hear from edHEALTH President and CEO Tracy Hassett as she was interviewed with Spring Consulting's Managing Partner Karin Landry in a recent GCP Short. In this 15-minute episode, you can learn more about edHEALTH, how it brings together educational institutions to pool purchasing power and save money on healthcare, and find out what's on the horizon.
You can listen on these platforms or any podcast app:
Have questions? Email Tracy at info@educatorshealth.org.