Future of Health Care event focuses on keeping employees healthy
Oct 8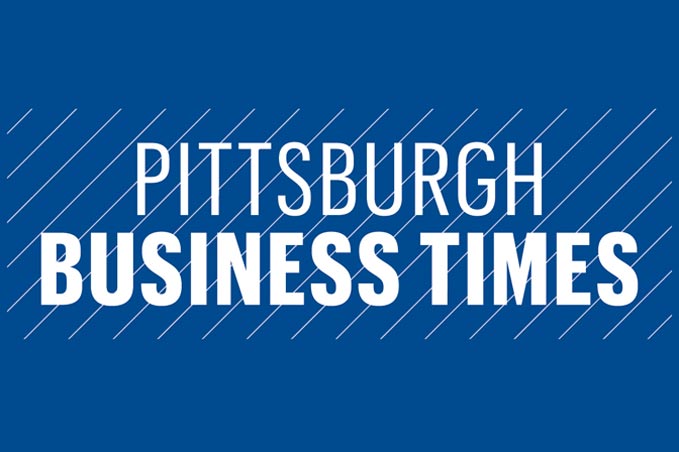 Pittsburgh Business Times
From the October 25, 2018 issue of Pittsburgh Business Times
By NICK KEPPLER | October 25, 2018
"If our people are our greatest asset, the most tremendous asset they bring to our company every day and to your organizations is really their health," said Lola Criss, director of health and retirement benefits for Trinity Industries, a manufacturing firm that employs more than 9,000. "The ways we are responsible in helping them to manage their health and facilitate their way to managing their own health issues is really critical."
At a forum sponsored by UPMC Health Plan at the Fairmont Pittsburgh on Oct. 25, Criss outlined the importance of health care to the concept of human capital, the value employees bring to their employer. She and two panelists agreed that all of the departments and personnel who handle health-related concerns should integrate their approach and share data to save money and stave off the diminishments in productivity related to health problems.
Criss, who is credited with masterminding a plan that saved Dallas-based Trinity $3 million in annual savings, said that now is the time for companies to re-evaluate their approach because more people in the workforce are battling multiple chronic conditions.
"I didn't know anyone, but old folk, that took a lot of medications," Criss said of her childhood. "Today, however, it is not uncommon for many individuals in our populations — in my company, in your company, in your organization, participants in your health plan — to be taking as many as 10 to 14 medications in a plan year."
One in four people have multiple chronic conditions and three out of four people 65 and older struggle with several such ailments, said Criss. As baby boomers age and stay in the workforce, that creates a need for a more integrated approach that's more focused on keeping the individual in good health than treating each ailment.
"Traditionally, our health resources have focused on one disease or one condition at a time," Criss said. "That's the way it's been."
Companies are also siloed in their approach, said Criss. Different arms are tasked with separate aspects of employee health. Separate departments might deal with workers' compensation, human resources, benefits services and workplace safety without much communication to one another, she said.
This is in sharp contrast to how employees themselves deal with their medical conditions, chronically and in all facets of their lives, Criss added, and these issues come with them to workplace.
For employers who may find this challenge daunting, Criss recommended partnering with a data service, like the HCMS Group, a company UPMC purchased in January.
"A partnership with a third-party expert like HCMS that can help us pull together integrated data from as many sources as possible gives us far better change for success," she said. "It is important to bring them data from many sources. Our employees have complex lives with complex issues. Collaboration across and between departments is critical. We can't any longer work in silos. We can't have departments and organizations each kind of taking their data and taking reports and figuring out a plan based on that one dimension of information."
Other health care executives who joined Criss onstage after her keynote address agreed.
Dina Fonzone, vice president of health risk performance at Virginia-based Scott Insurance, noted the difficulty of this landscape for companies of a certain size. "Small businesses and mid-market businesses are the backbone of this country," she said. "If anything, it's tougher for them. They've got much more volatility. They don't have the numbers spread across to absorb financial losses, so they have to have data analytics to have [their results be] actionable."
Tracy Hassett, president and CEO of edHEALTH, said her company has helped 16 colleges and universities save $45 million in health care costs since the company's founding in 2009. A former human resources officer at Worcester Polytechnic Institute, Hassett said the school was looking at ways to cut costs amid rapid growths in costs and tuition in higher education.
"We were talking about how to save money on buying pencils, how to save money on buying lab machines and we said there has to be better ways to save dollars," Hassett said. Although faculty is often resistant to change, she said they came up with an approach — emphasizing self-insurance, as opposed to insurance through a carrier — that has reduced costs and inefficiencies and steadily spread to more higher-ed institutions.
"I had three children go to college. It wasn't cheap," Hassett said. "I know what the cost of health insurance is and if there's anything we can do together to make it better. That's our goal to bend the trend and we bent the trend."