Telemedicine expands care, adds exposures
Nov 4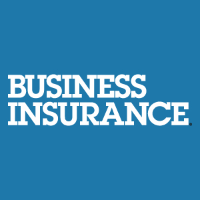 Business Insurance
Published in the November 4, 2018 issue of Business Insurance
By GLORIA GONZALEZ | November 4, 2018
Telemedicine helps fill the gap for access to primary doctors and provides healthcare access to busy people. However, the follow up care gap is inconsistent.
Telemedicine is growing as the U.S. physician population ages, health care organizations seek new ways to provide care and consumers become as comfortable using technology to receive treatment for conditions ranging from sore throats to drug addiction as they are ordering other products and services off the internet.
The rise of telemedicine, however, brings new medical malpractice risks and challenges such as potential regulatory and legal exposures when health care providers are licensed in a state other than the one where their patients live and when telemedicine care is delivered by advance practice clinicians — nurse practitioners or physician assistants – who are not doctors.
In addition, its use raises cyber risk concerns (see related story).
"Telemedicine/telehealth has dramatically impacted the way care is being delivered or diagnoses are being made," said Brian Atchinson, president and CEO of the Medical Professional Liability Association, the trade group representing medical professional liability insurers, risk retention groups, captives, trusts and other insurance entities, in Rockville, Maryland. "Part of the challenge is that technology has outpaced laws and regulations. We have enormous areas of uncertainty and enormous areas of inconsistency."
Telemedicine or telehealth refers to health care services provided through telecommunications technology by a health care professional who is at a location other than the patient's. Communications can take place through video calls via computers or smartphone applications.
"Telemedicine is a technology whose time has come," said Jeffrey Levy, Houston-based vice president of the national health care practice for USI Insurance Services LLC. "We're a mobile society. We are a consumer-driven society. We have to get our health care when it's convenient for us, not when it's convenient for the health care provider."
In 2012, 14% of large employers offered telehealth as an alternative way to access health care for select services. In 2018, 95% offer telehealth for minor, nonurgent services, making telehealth available to employees in states where it is allowed, according to a survey by the Washington-based National Business Group on Health.
The use of telemedicine has spread in large part due to a shortage of health care providers, experts say. The United States faces a shortfall of between 29,500 and 37,800 physicians in 2018 and a projected shortfall of between 42,600 and 121,300 physicians by the end of 2030, according to a report by the Washington-based Association of American Medical Colleges published in April.
Telemedicine has been around for a while but is becoming increasingly popular "now that access to primary doctors is getting tougher and tougher and people have busy lives," said Tracy Hassett, president and CEO of university group captive edHEALTH in Providence, Rhode Island.
But a concern for employers providing telemedicine services is what happens after a patient receives telemedicine services, including whether any necessary follow-up tests are ordered or follow-up visits with primary care physicians arranged, she said.
"There's no consistency on that," she said. "I don't think we have answers yet, but I do think that telemedicine is certainly going to be one of the relievers in the health care and access to health care professionals problem." This shortage is particularly acute for specialties such as psychiatry and radiology, experts say.
Telemedicine "has really proven to be advantageous, especially for people who are living in rural areas," said Njoki Wamiti, Boston-based vice president with IronHealth, a unit of Ironshore Insurance Services LLC. "It could be that the closest psychiatrist or psychologist is four or five counties away or even across state lines. It's also beneficial in terms of not just having access to the provider, but for comfort. Some people have a difficult time walking into a hospital or sitting in a psychiatrist's office. They're on edge. To have a consultation in the comfort of your own home is a lot easier and a lot better for them."
Telemedicine services have expanded to provide health care to the Medicare-eligible population, which may have age or mobility issues that prevent them from visiting a doctor, said Martha Jacobs, national health care industry practice leader at Aon PLC in Pittsburgh.
"That is a natural trend that we would see and expect," she said. "But the other one is the millennials and/or the next generation behind them. They don't see a lot of value in being able to go to the same doctor over the course of their lifetime. They want access and they want immediate access, and I think telemedicine is right along that path. It's interesting and ironic that it's on both sides of the age spectrum."
License to care
The major risk — and in some cases the unresolved question — is the jurisdiction exposure: Will states allow physicians or advanced practice clinicians who are not licensed in their states to care for their residents?
"The challenge with telemedicine is the geography," said Susan Boisvert, senior risk specialist at Boston-based medical professional liability insurer Coverys. "The provider needs to be licensed in the state they're practicing in, and they also need to be licensed in the state where the patient is. That has been one of the significant barriers to most forms of telemedicine."
That risk becomes even more complicated with advanced practice clinicians, even though they must also be licensed to provide care. The use of these clinicians has been growing due to factors such as the aging of the physician population and the higher expense associated with visiting a physician versus a clinician. Depending on the state, nurse practitioners may have more freedom to care for patients, while physicians must always supervise physician assistants.
"All of that goes into the liability picture for telemedicine, which is an up-and-coming — and in my opinion, a very necessary — treatment modality in this day and age where people can't afford to go to the doctor, because (telemedicine is) a lot less expensive, people don't have access to cars or don't have access to physicians in some states," said Bridget Zaremba, Chicago-based health care claims practice leader for QBE North America, a unit of Australian insurer QBE Insurance Group Ltd. Telemedicine "is gaining in momentum, but I think everyone needs to be vigilant about the regulations surrounding it and the risks that it poses to the patient and the practitioners."
Telemedicine also gives rise to unresolved jurisdictional questions when it comes to medical malpractice claims, experts say.
"There is no clarity as to the laws that would be applied: Is it the state of the patient or the state of the providers of care?" Mr. Atchinson said.
Insurers covering clinicians or healthcare facilities in particular states "have a very good understanding" of state laws, which allows them to appropriately establish premium levels to maintain adequate reserves to satisfy regulatory requirements, he said.
But patients may be treated by clinicians and facilities in states with very different liability laws or caps on damages, which creates issues "for an insurance industry that prides itself on being number-dependent and responsibly reserving and assessing their financial risks," Mr. Atchinson said.
This is particularly noteworthy with regard to certain specialty practices such as radiology — now involved in 15% of diagnosis-related medical malpractice claims, second only to those of general medicine health care providers, according to a recent analysis of closed claims published by Coverys.
"If you're mixing both telemedicine/telehealth with possible concerns about diagnosis errors, are the coverage limits appropriate?" Mr. Atchinson said.
In those instances, insurers will look for potential red flags, such as whether or not an imaging exam is receiving a second read and, if so, if the second read is being done at a location other than the one where the exam was conducted, Ms. Wamiti said.
Doing your homework
Despite these potential red flags, insurers say they are comfortable covering telemedicine exposures as long as appropriate risk management steps are taken.
"Before it's actually implemented, (providers) have done a lot of work on it," Ms. Wamiti said. "They don't wake up and say one day, 'OK, we're going to start providing telemedicine.'"
In 2017, a Medical Professional Liability Association survey found that only 4% of responding members excluded telemedicine, while 70% said telemedicine coverage is not differentiated in their policies from in-person visits, and 26% reported provision of coverage specific to telemedicine.
For insurers, the challenge isn't so much the coverage for the exposure but how to charge for it, USI's Mr. Levy said.
"The issue is rating for that exposure — calculating the number of patient encounters and understanding what the exposure is so that the insurance carrier can price for it appropriately," he said.
Insurers say they have yet to see "pure" telemedicine claims emerge, although it often takes years for claims to wind their ways through the system. But Ms. Boisvert noted that they have seen claims related to treating patients over the telephone, which leads Coverys to believe they will eventually see telemedicine claims.
Such claims could revolve around the fact that the advanced practice clinicians are providing the care, experts say.
"Truth is, (doctors) would be more vulnerable to claims," Ms. Zaremba said.
"If the telemedicine is rendered by the physician, it's a little bit of a different animal, but most of the time we're seeing telemedicine rendered by nurse practitioners and physician assistants. If the physician assistant diagnoses the wrong disease in a patient and something happens, that supervising physician may never have seen the patient but is responsible for the actions of that physician assistant, so it opens up liability not only for the physician assistant, but for the physician."