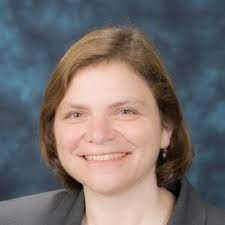 Apr 19, 2023
May is Mental Health Awareness Month. In recognition of this important subject matter, please join us for an honest discussion about the state of mental health in the workplace and what steps employers can take to help improve the well-being of their employees at edHEALTH's Thought Leadership Series featuring Vice President of Behavioral Health at Point32Health and Samaritans Board Member Jill K. Borrelli, LICSW. Join us Thursday, May 11th at 9 A.M. for this free session.
Jill will share her experiences and vision for integrated care, that is, behavioral health and medical care to be considered as one and the same. You'll gain valuable insights into why this issue continues in the workplace and how you can support your employees in such a sensitive area.
Takeaways from edHEALTH's Thought Leadership Session
Attend this session, and you'll learn:
More about the various types of mental health issues in the workplace
The value of being intentional and thoughtful when considering ways to improve a situation
What small steps you can take now that may better support your employees
About our thought leader Jill K. Borrelli, LICSW, Vice President of Behavioral Health, Point 32 Health
Jill (she/hers) is responsible for the behavioral health program at Point32Health and leading the execution of the organizational vision to deliver best-in-class behavioral health benefits through a "whole person" integrated care approach.
Jill has worked at Tufts Health Plan for 20+ years in various leadership positions. Before her current role, she served as the Vice President of Quality and Medical Policy, responsible for clinical quality, medical policy, quality measurement, performance, and quality accreditation and regulatory compliance programs. Earlier in her career, she worked as a child and family therapist and clinical director of a treatment program for adolescent girls.
She received a B.A. in sociology from Miami University and an M.S.W. from Boston University and is a licensed social worker. She currently serves on the board of the Samaritans.