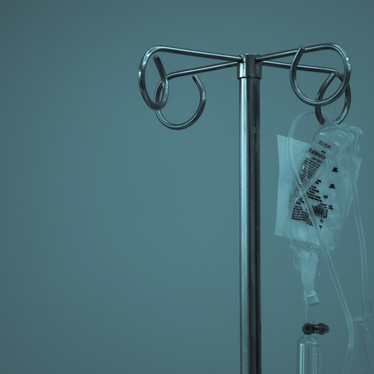 More on the Rx Front: The slow emergence in the U.S. of biosimilars for curbing specialty costs
Apr 27, 2022
Last month we highlighted how both cost and utilization are increasing when it comes to prescription drugs. Much of the increase is due to the rise in specialty medications. This trend is national, across all industries, and continues to be of great concern. The rising costs of medications result in potential barriers for patients' ability to afford and/or access the drugs they need to be as well as possible.
Related to the surge in specialty medications—which often means patients receiving very expensive yet effective, life-altering biologic therapies—it's helpful to know about the biosimilars that are emerging slowly on the market.
Here is some background on this valuable drug product option, which you can expect to read more about in the coming months and years.
Defining biosimilars
The Public Health Safety Act defines biosimilarity to mean, "The biological product is highly similar to the reference product not withstanding minor differences in clinically inactive components and . . . there are no clinically meaningful differences between the biological product and the reference product in terms of the safety, purity, and potency of the product."
The goal of biosimilars is to provide additional, more cost-effective options for patients. At a very high level, biosimilars may be able to bring greater accessibility and affordability to the market for these complex conditions that require biologics to be treated effectively.
What biosimilars are on the market today?
To date, there are 35 biosimilars available in the United States. You will find FDA-approved biosimilars for popular specialty drugs like Humira, Enbrel, and Remicade—which treat autoimmune conditions like Crohn's or Rheumatoid Arthritis. There are also biosimilars for diabetes, certain cancer drugs, eye conditions, and more.


The simplest way to think about biosimilars is by considering them almost generics for biologics. Biologics aren't easy to imitate, as living cells are unique. GoodRx notes that biosimilars are like biologics in their structure, function, safety, and effectiveness. They are not, however, the same as the actual biologic medication. As its name suggests, they are similar to their respective biologic in terms of safety and effectiveness. The Research Advocacy Network, in its Introduction to Biosimilars Medicine downloadable resource, clearly illustrates the key differences between biologics and biosimilars in this graphic:


FDA requirements for biosimilars
The FDA requires that differences be minor in clinically inactive components and there is no meaningful difference in terms of safety and effectiveness. You can read more about the FDA's biosimilar guidelines here.
When to expect new biosimilars on the market
As brand-name biologics reach the end of their exclusivity rights, that's when biosimilars start coming into play. While it takes time to get biosimilars on the market, it can take less time and cost less than when new biologics enter the market.

Savings potential with biosimilars
Despite the number of biosimilars entering the market slowly, the savings opportunities are great. The RAND Corporation, a nonprofit research organization that develops solutions to public policy challenges to help make communities throughout the world safer and more secure, healthier and more prosperous, published an extensive study in 2018 that estimated biosimilars will reduce direct spending on biologic drugs by $54 billion from 2017 to 2026, or about 3 percent of total estimated biologic spending over the same period, with a range of $24 to $150 billion.
In January 2022, The American Journal of Managed Care® (AJMC) released their research and findings of potential savings related to biosimilars. The ACMC projects that biosimilars will lower spending on biologics by $38.4 billion from 2021 to 2025, with the bulk of savings accruing from new downward pressure on reference brand-name biologic prices and from new biosimilar entry.
What's next
It is our hope, and many others, that the many players in the making and distributing of biosimilars can come together and offer them as a true, lower cost yet effective and safe alternative to their inspired biologics.
Three interesting reads on biosimilars