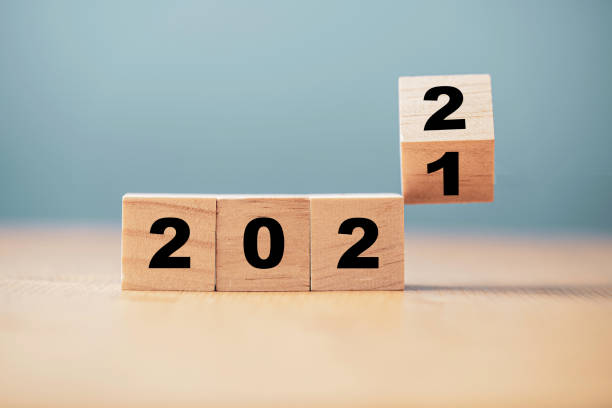 Annual edHEALTH President Letter for Member-Owners
Jan 25, 2022
Dear Colleagues,
Strength. Resilience. Support. Collaboration. Opportunity. Hope. Trust.
These are just a few of the words that come to my mind as we look ahead to 2022. We are still facing incredibly challenging times with the ongoing pandemic and the realities of the uncertainties ahead. The education industry has been hit particularly hard and yet, in large part due to its long-standing tradition of collaboration, will come out of this stronger than ever.
edHEALTH continues to support our member-owners and your faculty, staff, and family members so that you can focus on the business of running your institution.
Below I share a look back at 2021 and look forward to 2022 and beyond.
New Member-Owners!
It is with great excitement that I welcome our two newest member-owners of edHEALTH: College of the Holy Cross in Worcester, MA and St. Joseph's College of Maine! This brings our member-ownership to 25 schools, covering five (5) states, nearly 15,000 employee lives, and almost 31,000 total members.
Collaboration and Communications
Annual Strategic Reviews (ASR): We formalized an annual review process with edHEALTH staff and member-owners of edHEALTH for five (5) years or longer (HR, Finance, and school advisors). The ASR conversations focused on:
edHEALTH Overall Summary
Owner-specific financials since joining edHEALTH
Member snapshot and PMPM comparison to other edHEALTH members
Opportunities for programs, cost savings, plan designs, etc.
Strategic planning for both the individual member-owner and edHEALTH
RFP for Professional Services: To ensure that edHEALTH and its members are receiving best in class service, innovative concepts, and market competitive pricing, we developed an in-depth RFP for all our professional services including an additional service, Rx consulting. We invited volunteers from member institutions to participate in the process as these services are core to the value proposition that edHEALTH offers.
We sent out fifteen (15) invitations to bid and received ten (10) responses and interviewed three (3) full-service providers (Actuarial & Underwriting, Medical Consulting and Rx Consulting) and one (1) specialty Rx consultant. Spring Consulting Group was awarded the business after a competitive process.
Collaboration Forums for Member-Owners: edHEALTH continued to bring members together during these unprecedented times. These conversations allowed for networking between HR, Finance and the Advisors at our member-owner institutions.
Communications: We provided multiple communications — newsletters, social media, follow-up meeting communications, presentations, an enhanced website, and employee engagement communications — to encourage increased collaboration of all edHEALTH stakeholders. Click here to catch up on any news you may have missed.
Walking Challenge: edHEALTH held our popular June member school walking challenge. Your faculty and staff competed against other member school for prizes based on average number of steps walked per participant. Congratulations to Clark University for winning the coveted "Walk this Way edHEALTH Walking Challenge" trophy!
Thought Leadership Seminar Series: We continued with our Thought Leadership Series with amazing speakers. Stuart Altman, Ph.D., Sol C. Chaikin Professor of National Health Policy at the Heller School for Social Policy and Management at Brandeis University, led a discussion on why healthcare costs are rising. Dr. Altman effectively boiled down the reasons to understandable information on fragmented care and out-of-control provider and drug prices. Juan Lopera, inaugural Chief Diversity, Equity, and Inclusion Officer of Beth Israel Lahey Health, led a lively conversation on the disproportionate impact of COVID-19 on communities of color. This shined a light on the need for organizations to initiate and improve diversity, equity, and inclusion (DE&I) programs.
edHEALTH by the Numbers
Effective January 1, 2022:
Member-Owners: 25
In how many states: 5 so far!
Employee lives: ~15,000
Member lives: ~31,000
Total premiums paid in 2021: ~$238M
Average health insurance premium equivalent increases since inception:
§ edHEALTH Member-Owners: 3.5%
§ Book of Business: 7.8%
Population Health Management/Clinical Intervention Program: 368 enrolled with ROI (total claims savings) of $ 3.32 for every $1.00 spent.
Important Policy Changes for 2022
New Laser Policy Guidelines: Effective January 1, 2022, edHEALTH updated its Laser Policy Guidelines. The new Laser Policy Guidelines will minimize the individual employer risk for renewing member schools by limiting individual school lasers and equitably sharing lasered claim costs (above the school's self-insured retention level) across the captive. The new Laser Policy Guidelines provide less volatility for any one school and is modeled on a true insurance model (shared risk) that spreads the risk across all our members. This model significantly lowers the costs for schools with lasers by modestly increasing the stop-loss costs for other schools with virtually no increase on total working rates.
Captive Purchasing Less Commercial Reinsurance: Thanks to a strong capital position, effective for the 2022 year, the edHEALTH Captive will now purchase reinsurance protection for claims that exceed $1 million dollars, an increase from $750,000. This will not increase the volatility of your individual account balance at the edHEALTH Captive because the claim costs between $750,000 and $1,000,000 are expected to be allocated across all members based on each member's share of premiums. The Captive's Subscribers Advisory Committee (SAC) approved this change based on careful consideration of a thorough actuarial analysis and review by our trusted service providers. This positive change is consistent with edHEALTH's strategic goal of providing efficient and cost-effective stop loss coverage to its member-owners.
Looking Ahead
Like 2020, 2021 was a challenge for us all. Once again, we collectively faced the challenges head-on. We are optimistic about 2022 and the possibilities ahead to continue to provide quality health care at affordable costs to your educational institution, its faculty, staff, and their family members.
Strategic Planning Initiative: We have a strong foundation and proven success on which to shape the future and leverage our collective expertise to drive our strategic initiatives. edHEALTH has an established track record of success and guiding principles around savings, ownership, transparency, and innovation. Our vision to provide member institutions with innovative solutions in support of affordable access to education for students will continue. edHEALTH has a proven employee healthcare solution for higher education and secondary schools and is well-poised for potential growth into other areas.
To that end, we will be kicking off an interactive Strategic Planning Initiative during the first quarter of 2022. We look forward to your active participation as we look towards the future of edHEALTH.
Anticipated Growth: Educational institutions are seeking innovative solutions to control costs. With faculty and staff healthcare costs taking a big chunk out of school budgets, we anticipate that more colleges, universities, and private secondary schools will want to consider edHEALTH. If you have colleagues who want to learn more, please put them in touch with edHEALTH's Nancy McConaghy. Other ways to learn about edHEALTH include subscribing to our newsletter and following us on LinkedIn, Facebook, and Twitter.
I feel incredibly fortunate to work with all of you and look forward to discussing how edHEALTH can continue to work with you to control the increasing costs of running your institutions
As always, I welcome your thoughts and feedback. Please do not hesitate to reach out to share your ideas, comments, and suggestions.
Warm regards for an edHEALTHy and Happy 2022!
A. Tracy Hassett
President and CEO